About Us
Our History
Midwest Family Federal Credit Union came to be as a result of employees of Midwest Steel looking for convenient ways to do their banking. This vision came to life thanks to George Paulsen and Mel Edwards along with Rudy Geissler, Oscar Klements, Harry Jones, Robert Malis, and Robert Hale.
On May 10, 1962 founding members of the credit union signed the organization certificate upon the approval by the federal government officially creating the Midwest Steel Employees Federal Credit Union.
The first business office was located in George Paulsen's dining room where members were able to make deposits, withdrawals and even fill out loan applications.
After noticeable success of the credit union, Forrest Wells, former superintendent, offered the use of a construction shed to serve as the credit union office.
In 1963 upon relocating to the Plant Protection building, the first official full time manager, Cathy Shillenn was hired.
In 1977 the mill leased land to the credit union for our current location, which has since been remodeled with additions taking place in 1998.
On July 31, 2003, the NCUA approved Midwest Steel's request to become a Community Charter Credit Union. In addition to existing Membership and their immediate family (or household), anyone who lives, works, worships, attends school in Porter County, IN may now become a Member of the credit union.
Bank Constructors was hired to construct a 5,000 square feet facility complete with a drive-up, ATM, and safe deposit boxes scheduled to be completed early 2005. On September 1, 2003 our name changed to Midwest Family FCU.
June 1, 2004 held groundbreaking ceremony for new location.
New location at 2832 Willowcreek Rd opens its doors to members on February 22, 2005.
Held Ribbon Cutting Ceremony April 4, 2005 during Grand Opening Celebration April 4 -8.
Join Us
OPEN AN ACCOUNT
If you live, work, worship, attend school, or volunteer in Porter County, Indiana you are eligible to become a member.
Eligibility
Midwest Family FCU is a community-chartered credit union. Our charter defines our field of membership. Our field of membership now includes:
Any existing members of the credit union and their immediate family or household.
Anyone who lives, works, worships, or attend schoosl in, businesses and other legal entities in Porter County, Indiana
Volunteers in the community
Employees of this credit union
Spouses of persons who died in the field of membership
How to Join
Joining the credit union is easy! To become a member, you must purchase at least one share by depositing $5 into a share (savings) account. This is not a membership fee. The deposit will earn dividends and can only be withdrawn if you choose to relinquish your membership. Upon opening a share account, you will be eligible for all other services.
Complete this Membership Application and return it to the credit union.
IMPORTANT INFORMATION ABOUT PROCEDURES FOR OPENING A NEW ACCOUNT:
In today's environment of fraud and identity theft, your account safety is paramount at Midwest Family Federal Union. Additionally, to help the government fight the funding of terrorism and money laundering activities, Federal law requires all financial institutions to obtain, verify, and record information that identifies each person who opens an account.
We will ask for the following information:
Full name
Current address
Date of birth
State-issued identification card, such as a driver's license
Signature
Non-documentary methods of verifying identities such as credit bureau reports
Contact Us and Locations
Midwest Family Federal Credit Union has one great office – period! It's fully staffed and runs lean to keep overhead down and dividends up! Yet, there are nearly 35,000 ways to manage your accounts and access your money. Simple has never been smarter.
Many of our members enjoy our virtual office through free online banking and bill pay on their home computer and/or smart phone. Several prefer to bank by phone using our automated system "PAL". Still others prefer the convenience of the drive-up. This makes our eager staff a little lonely – so please come visit us in person too! No matter how you choose to bank, we're waiting for you.
Hours of Operation (EFFECTIVE MARCH 2020)
| Hours | Lobby | Drive-up |
| --- | --- | --- |
| Monday | 8:00 A.M. - 6:00 P.M. | 8:00 A.M. - 6:00 P.M. |
| Tuesday-Friday | 8:00 A.M. - 5:00 P.M. | 8:00 A.M. - 5:00 P.M. |
| *Saturday | 9:00 A.M. - 1:00 P.M. | 9:00 A.M. - 1:00 P.M. |
Free ATM Locations:
(owned and operated by Midwest Family)
Shared Branch and ATM Locations
Services
Online Banking
Experience the convenience of your account at your fingertips. Register for Online Banking & Download our Mobile App you will have secure online access to your account 24/7, in the comfort of your own home.
With Online Banking you have access to:
Check Balances
Transfer Funds
Make Loan/VISA Payments
Review Transaction History
View Cleared Checks
Transfer To Other Members
Access Your Monthly/Quarterly Statements
Submit Loan Applications
Please click the "Online Banking Log In" button on our home page to Register or Log-In
Online Bill Pay
Start using your upgraded Online Bill Pay today.
Managing your finances is easier than ever with Online Bill Pay from Midwest Family FCU.
Online Bill Pay allows you to view payees, upcoming bills, payment history and account balances at a glance.
E-statements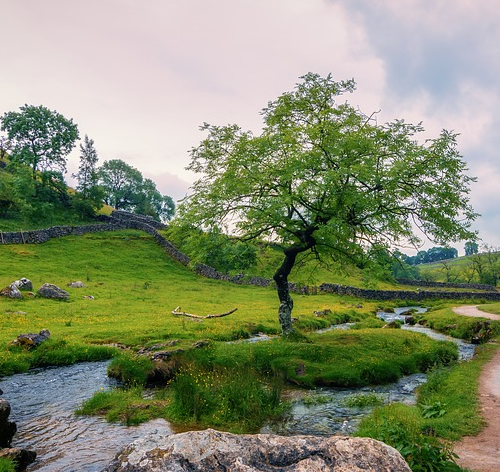 E-asy, Safe, Convenient, & FREE
Electronic statements are available for members who use Online Banking to view their current and past monthly statements online. Some of the benefits of electronic statements include:
Convenience- Receive your statement sooner than mailed statements
Environmentally Friendly
View, download and print anytime
Help prevent identity theft by reducing mail fraud
Easy and FREE enrollment
Safe Desposit Boxes
What do you need to protect?
Legal documents
Passport
Birth, marriage, or death certificate
Social Security card and related materials
Jewelry
Family heirlooms
Pictures
Medication
Our safe deposit boxes will protect your most valuable possessions from fire, weather, water, and theft.
A variety of sizes are available at very low quarterly rates (payable every three months):
View Save Deposit Fees and Sizes
Enjoy complete privacy as you access your box in a well-lit, private room that you can lock from the inside.
Did you know that credit unions stick together? Midwest Family Federal Credit Union belongs to powerful networks of free ATMs and Service Centers to help serve you at anytime wherever you are.
For access to nearly 35,000 SURCHARGE-FREE ATMs, check out these two networks:
Alliance One ATMs
Find an Alliance ATM
Surcharge Free – Nationwide ATM Locations.Why pay banks $3 when you can get your money for free?
CO-OP ATMs
Text Message MYCOOP – Simply text the address, intersection or zip code to 692667 (MYCOOP)* to get a text response with the nearest CO-OP ATM locations. This is a free service, but check with your mobile phone provider as standard text messaging rates apply. You will not receive unsolicited messages by using 692667 (MYCOOP).
Find a CO-OP ATM
CO-OP Shared Branches
If you need more than an ATM or just want to conduct transactions with a real person, visit a CO-OP Shared Branch. At a CO-OP Shared Branch you can make deposits and make withdrawals – for FREE just as if you were at Midwest Family Federal Credit Union, wherever you see their symbol
Walk in or drive-up and use that financial institution just like your home credit union. This is a FREE service and you only pay for the products and services you buy (like money orders, cashiers checks, wire transfers, etc.), if any.
Note that while the service is free, not all Credit Union Service Centers offer surcharge-free ATMs. Call ahead or check the two ATM networks above to confirm.
Find a CO-OP Shared Branch or ATM near you out of nearly 5,000 CO-OP locations, or call 1-800-919-CUSC (2872).
And yes, there is an app for that too.
iTunes
Google Play Store
Discounts
Love My CU Rewards!
As a valued Member of Midwest Family FCU, you have access to amazing deals and discounts. Visit Love My Credit Union to see great deals!
TruStage Insurance
As a Midwest Family FCU member, you already experience better banking. Now experience a better insurance relationship with TruStage!
TruStage can help you save on auto, life, property and more. Call today! 1-88-TRUSTAGE (1-888-787-8243)
AUTO
With discounts for credit union membership, the TruStage Auto Insurance Program could save you money. It's easy to get a quote and make the switch—even if you're already covered with another company, you won't lose a penny. Isn't it time for car insurance the credit union way?
LIFE
TruStage believes hardworking families like yours deserve protection from unexpected financial hardship.
That's why TruStage developed a full range of life insurance products, designed to work comfortably within your budget. Life insurance doesn't have to be complicated. They'll walk you through your options and help make sense of the benefits and tradeoffs. The fact is, life insurance is one of the greatest gifts you can give your family—and you can begin today!
HOME
Your membership may qualify you for discounted home insurance through the TruStage Auto & Home Insurance Program. Insurance is available for homeowners, renters and condo owners.
START TODAY!
Call 1-88-TRUSTAGE (1-888-787-8243) or visit TruStage online.
TruStage™ insurance products and programs are made available through TruStage Insurance Agency, LLC. Life insurance and AD&D insurance are issued by CMFG Life Insurance Company. Auto and Home Insurance Program is issued by leading insurance companies. The insurance offered is not a deposit, and is not federally insured, sold or guaranteed by your credit union.